We offer a full range of agency services at all major Turkish Ports, Turkish Straits as well as during dry-docking and repairs at Shipyards in Tuzla and Yalova regions.
We work closely with harbor masters, local authorities and service providers, to achieve prompt attention to vessels with minimum delays and cost to the Owner.
We ensure that your interests are well taken care of to avoid any conflict of interest that may arise with many stakeholders involved in various operations.
Our agency services include;
Full Port Agency
managing all port and cargo operations as well as service procurement,
reporting and accounting on behalf of ship operators and charterers.
Dry-docking Agency
handling all arrival, departure and shifting formalities,
providing logistic support, handling crew and personnel on arrival,
clearing, safe keeping, storage, and delivery of ship's spares needed for the dry-docking,
coordination of services beyond the yard's capability
providing onsite technical and administrative support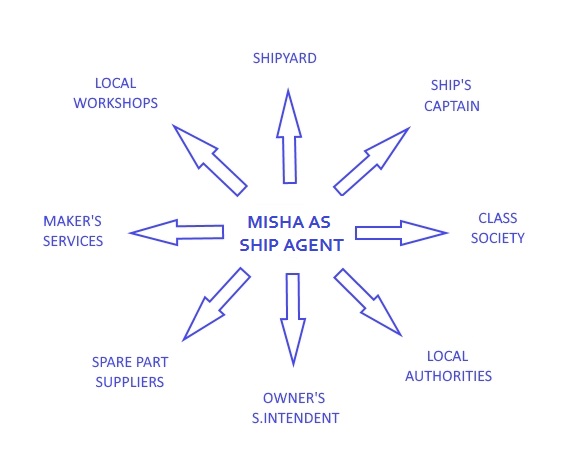 Protective Agency
Representing ship owners' and operators' interests in the port operations process to supervise the counterparty's agent throughout the port call.
Husbandry Agency
Managing all service requirements for ship and crew, as well as bunker calls and transits.
Cargo Agency
Representing the cargo owners' interests in the port either as the nominated agent or as the shippers/receivers agents for both wet and dry operations.
Crew support
Arranging transport, accommodation, facilitating immigration and medical assistance.
Logistics Services
Arranging air freight, warehousing, customs clearance for ships spares.